CONGRATULATIONS ON A YEAR OF SUCCESS!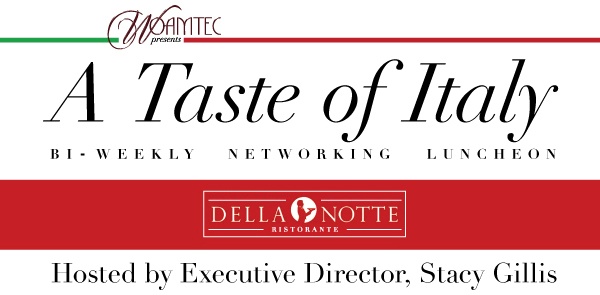 Tuesday, April 23, 2013 from 11:30am to 1:00pm at Della Notte, I'll be reintroducing my first-ever guest speaker Umar Hameed, CEO of Productivity Cubed, to talk about "Building a Better and Brighter Future Through the Art of Neuroscience". Umar will teach you how to identify mental blocks that stop you from being awesome, how to increase happiness, how to reduce stress, and how to get and keep more wealth in your life.
Our Agenda for April 22nd:
* Meet at Della Notte 801 Eastern Avenue  Baltimore, MD 21202
*Open Networking 11:30   * From 12:00 to 12:15 are introductions of guests and members.
* 12:15 to 1:45 is the feature presentation.
* Open networking till 1PM.
This is going to be an invaluable meeting you won't want to miss, so join me April 23rd at Della Notte. Remember guests can show up 2 times for free, so you can experience the benefits the Baltimore Chapter has to offer without commitment! Lunch is only $20 and parking is free!
RSVP with sgillis@avsav.com or at www.facebook.com/WoamtecBaltimoreChapter
I look forward to seeing you there!
Stacy Gillis